About Us > News > Company News
Company News
Statement on KeepPower Protected 14500/18500 Li-ion Battery
Time:2013-12-30 00:00:00
There are some words that KeepPower use wrong cells in their protected 14500 and 18500 li-ion battery recently,
regarding this issue, here are KeepPower official statements:

1. KeepPower has developed 2 kinds of both protected 14500 and 18500 battery for different customers. One use Sanyo cell, another use DLG. Before 2013-09-01,customers can only identify the cell type via battery label.
Battery build with Sanyo cell use a label of "Cell & IC made in Japan", that of DLG cell is "IC made in Japan",
we have attached the diagram for your reference.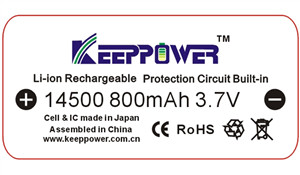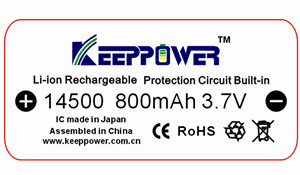 IC means integrated circuit, it is the main part of a protection circuit board. KeepPower attaches great importance
to be quality and specialized, every battery has passed high standard tests before delivery.

2. Due to some mistakes, one worker sticked labels of Sanyo cell to some protected 14500/18500 batteries
build with DLG cell. We contacted the distributors who bought these batteries for further solution when we were aware
of this issue. Besides, we punished relevant responsibility people and made some trainings on English skills
to our workers. But unfortunately, some of them were already in the market. Here we seriously
apologize for all inconvenience and misunderstanding we have brought you.

3. Because of the big price difference, KeepPower required the distributor to choose cell type for protected 14500/18500
battery in every order. In other words, all of the distributors are definitely know what is the cell inside of the 14500/18500
battery they sold. If you paid a DLG battery with higher price of Sanyo, please tell us details for checking. When we find
it's deliberate action, we will no more supply batteries to this distributor.

4. KeepPower have made new labels to help you to identify different cell since 2013-09-01, please check pictures as
below: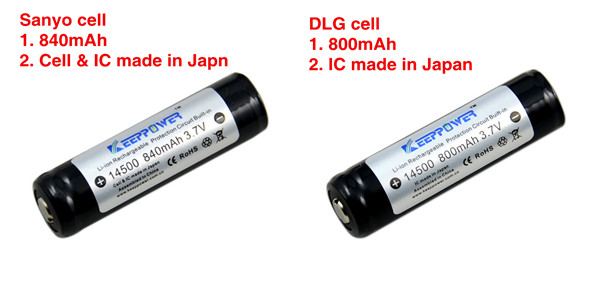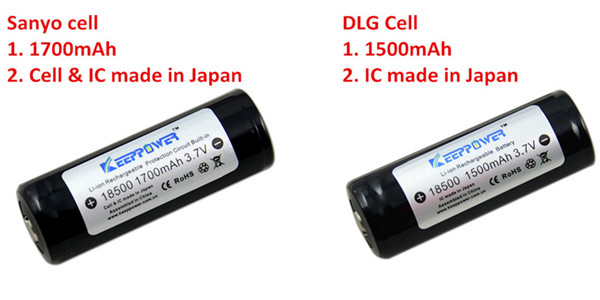 At the same time, KeepPower will improve the management of quality control, run more specialized
trainings to our workers and promise this kind of issue will never happen.

5. We are much appreciated for all your concern and trust. In the future, KeepPower will
spend more time on product development and service improvement, if you have any comment or suggestion,
please contact the email: info@keeppower.com.cn

The last, KeepPower won't respond to any intended and immoral defamation but we keep the litigation right
to settle this matter.
Thanks for your support.

KeepPower Technology
2013-12-30