About Us > News > Market News
Market News
How to distinguish fake Sony US18650VTC5?
Time:2014-08-01 00:00:00
As the demand of Sony US18650VTC5 exceeds supply heavily, there are increasing quantity of fake Sony US18650VTC5 batteries recently.

As far as we know, there are two types of fake Sony US18650VTC5 in the market. One is fake cell made in China wrapped with fake Sony green shrink tube, another is genuine Samsung INR18650-25R cell wrapped with fake Sony green shrink tube.
(If you get any other type of fake Sony US18650VTC5 unfortunately, please write us at the email

info@keeppower.com.cn

, we will publish updated information at here.)

How to distinguish genuine Sony US18650VTC5 or not? We hereby recommend some methods.
Appearance
1. Please remind that every Sony battery has been wrapped in a quality green shrink tube with good printing, as well as a clear code.
2. Please pay attention to the part marked with red rectangle. A genuine Sony US18650VTC5 has two grooves with the same width, and the distance between the two grooves is shorter than that of a Samsung INR18650-25R or Sony US18650VTC4.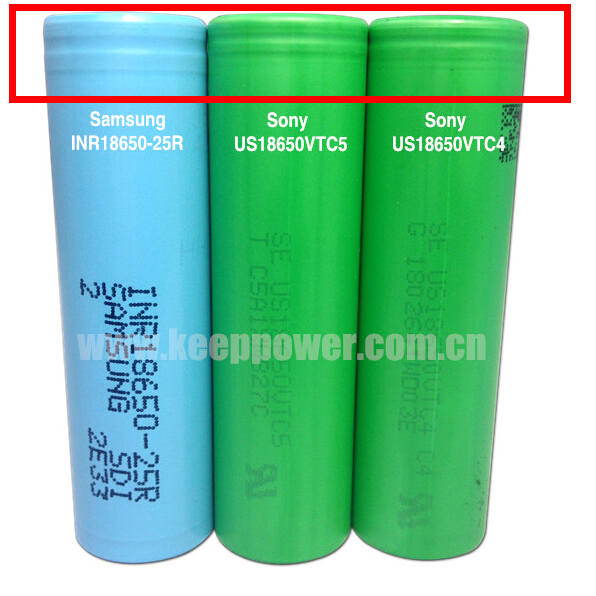 3. If you look at the top of Sony US18650VTC5, you will find it is the same with the top of Sony US18650VTC4, but the material of the pole is different from Samsung INR18650-25R. The curving edge of a Samsung INR18650-25R seems flatter than that of a Sony US18650VTC5. See the pictures as below.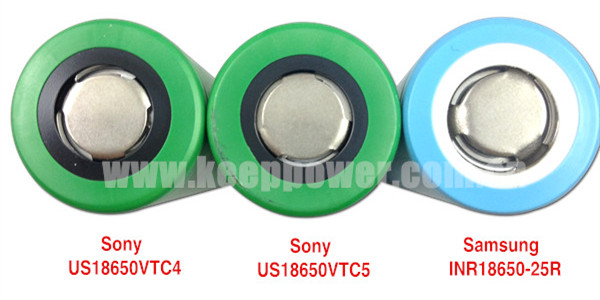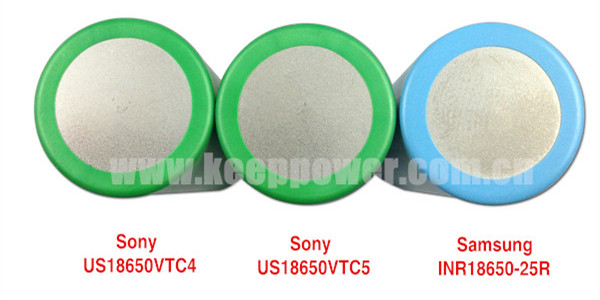 Please refer to the official discharge curve as below. A genuine Sony US18650VTC5 has very powerful discharge current and real capacity 2600mAh.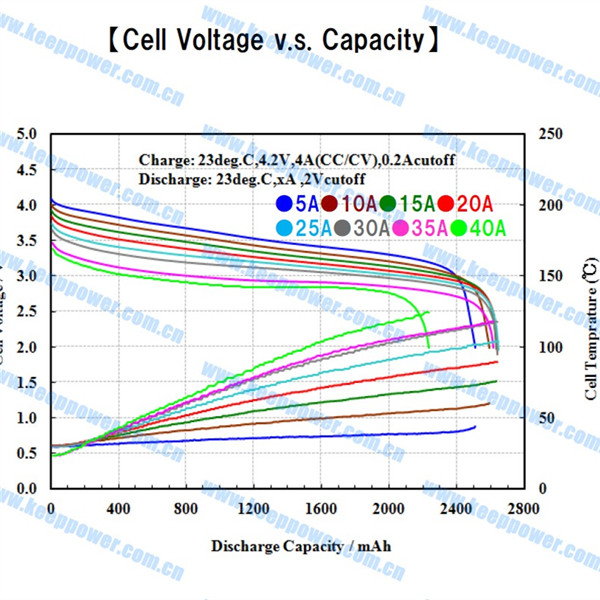 For PDF version of this article, please download it

at here

.
All rights reserved by KeepPower Technology.