Prodcuts > Charger > C Series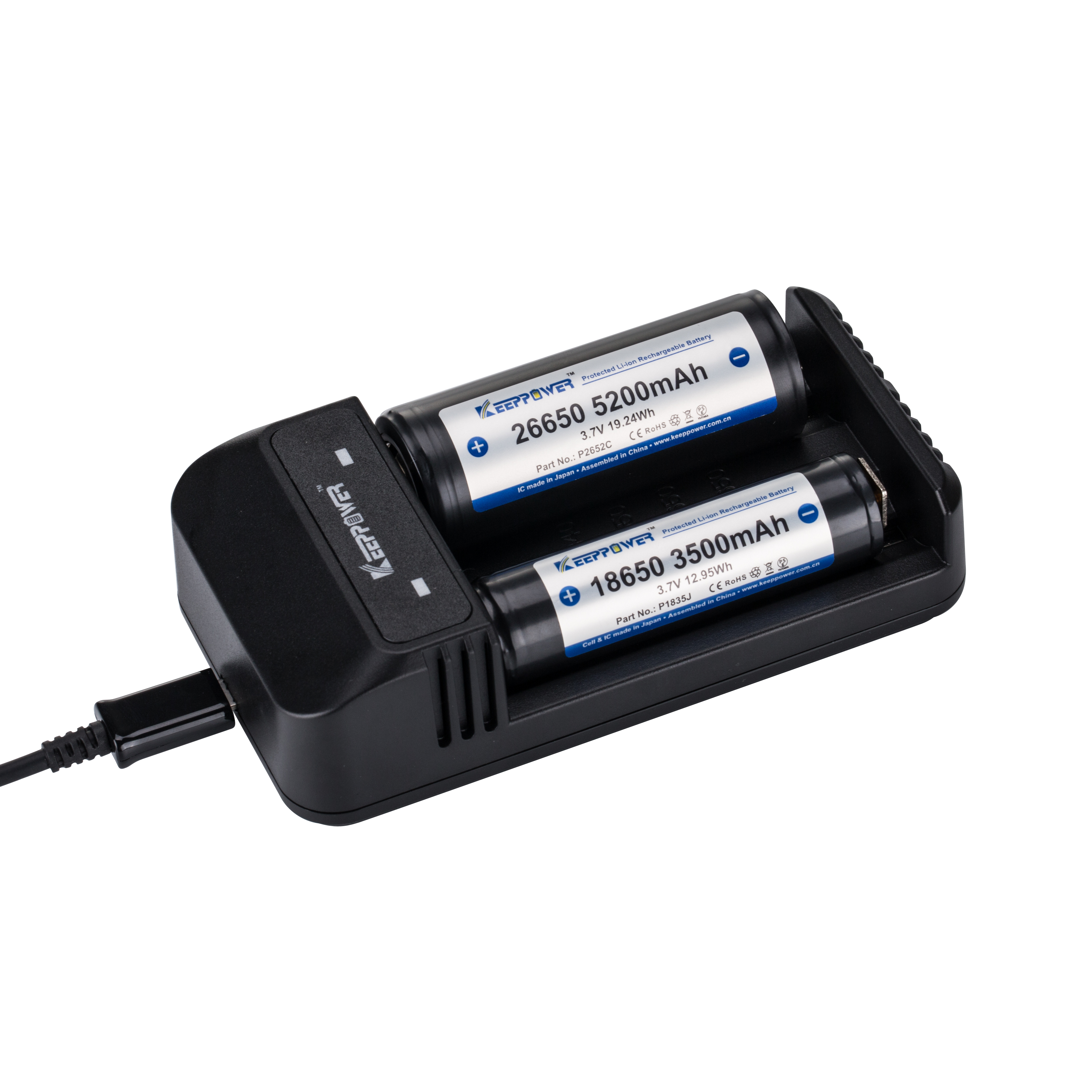 * Intelligent Li-ion Battery Charger
* Brand: KeepPower
* Part No.: C2
* Compatible with 32650/21700/20700/18650/18500/18350/16650/16340/14500 Li-ion rechargeable battery
1. Type: 2-slot Li-ion Battery Charger;
2. Part No.: C2;
3. Input: 5.0V 2.0A;
4. Output: 4.2V±1% 1.0A;
5. Compatible with 32650/21700/20700/18650/18500/18350/16650/16340/14500 Li-ion rechargeable battery;
6. Full charge state reminder with red/green LED lights;
7. Charged by USB power adaptor, laptop, power bank, etc;
8. Designed by KeepPower, Assembled in China.